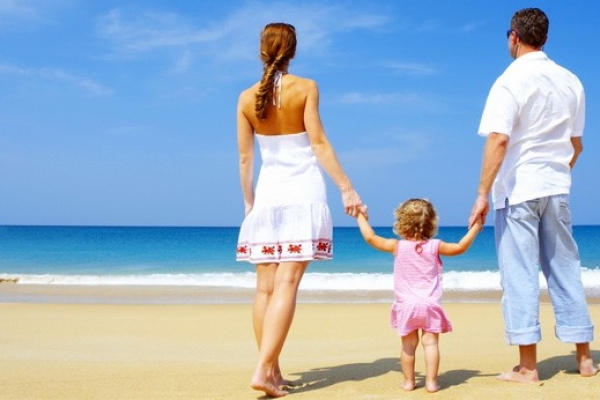 Life Insurance
 Life insurance can help you secure your family's financial future by providing the funds they need to: cover burial expenses, uninsured medical bills, pay off your mortgage and other outstanding debts, and maintain a comfortable standard of living.
 There are a variety of life insurance policies that we can provide. The kind of policy you choose depends on your needs:
Term Life Insurance
Term Life Insurance is a low-cost way of providing maximum coverage for your family. Protection is provided for a limited number of years. The insurance expires without value if the insured lives beyond the policy period, usually 5 to 20 years. Other policy life periods are available, including 1 year annual renewable term.
Term insurance premiums will not increase during the guaranteed policy time period (term) you select.
Term Life Insurance pays a death benefit only if you die during that term. Term insurance generally provides the largest insurance protection for your premium dollar.
Term Life Insurance remains in force for as long as premiums are current, provided there are no misrepresentations on the application. The insurance coverage terminates if you discontinue your premium payments.
Term insurance is designed to meet temporary needs. It provides protection for a specific period of time (the "term") and generally pays a benefit only if you die during the term. This type of insurance often makes sense when you have a need for coverage that will disappear at a specific point in time. For instance, you may decide that you only need coverage until your children graduate from college or a particular debt is paid off, such as your mortgage.
In contrast, permanent insurance provides lifelong protection. As long as you pay the premiums, and no loans, withdrawals or surrenders are taken, the full face amount will be paid. Because it is designed to last a lifetime, permanent life insurance accumulates cash value and is priced for you to keep over a long period of time.
It's impossible to say which type of life insurance is better because the kind of coverage that's right for you depends on your unique circumstances and financial goals. But remember, the best way to figure out the amount and type of life insurance that makes sense for your particular situation is to meet with a qualified life insurance professional.
Universal Life Insurance

Universal Life is characterized by great flexibility. Policyholders can determine the amount and frequency of premium payments - i.e., the more you pay, the less time you will need to pay. Your premiums cover the insurance part also the savings or investment element and the expense part. The stated interest on the investment portion changes along with movement in interest rates; moves in 1/4 % interest steps are typical as banks and other financial institutions make similar moves.
Whole Life Insurance
Whole Life Insurance provides permanent protection for the whole of life - from the date of policy issue to the date of the insured's death, provided that premiums are paid. Premiums are set at the time of policy issue and remain level for the policy's life. Unlike term insurance, whole life combines insurance protection and savings or cash value which builds over time. Cash value build-up may provide a source for living benefits, for example, helping pay off a mortgage, or a child's education, or cash surrender value if the policy is ever cancelled.
Index Universal Life
Indexed universal life insurance provides death benefit protection and the opportunity to build money inside your policy, called cash value, based in part on the increases of market indexes. Even if these indexes dip, you're still safe with a guaranteed (All guarantees are based on the financial strength and claims paying ability of the issuing insurance company who is solely responsible for the obligations under its own policies) minimum interest rate. 
Final Expense
With PNA, we have many final expense insurance companies to choose from, and this type of insurance policy to pay for burial expenses and funeral services when the named insured dies. Such a policy helps ease the financial burden placed on a family when a loved one dies.
While life insurance policies in this category are called final expense or burial insurance, we provide these no medical exam polices as traditional life insurance policies where the named beneficiary could use the proceeds for any purpose.
Features of Final Expense:
No medical exam required
$2,500 – $50,000 in coverage
Premiums will never increase
Beneficiaries can use proceeds for any purpose
Guaranteed Issue Whole Life
Life insurance protection without any health questions or medical exam
Guaranteed Issue Whole Life Insurance from American General Life Insurance Company is a simple and affordable life insurance policy designed to cover expenses like medical bills, credit card debt or funeral costs, and can help protect your loved ones from future financial burdens.
 With Guaranteed Issue Whole Life Insurance, if you're age 50-85, you can't be turned down for health reasons, and you can receive permanent life insurance without having to qualify for coverage based on your health. The benefits from this guaranteed issue whole life insurance can lend a helping hand for your loved ones during a difficult time.
We guarantee to accept all applicants age 50 to 80 is made possible by a two year graded death benefit limitation. If death occurs within the first two policy years for any reason other than an
accident, all premiums shall be paid to the beneficiary, plus 10% interest on earned premiums. If death is due to accidental causes, the full death benefit will be paid. After the two-year Graded Death
Benefit period, if the insured dies for any reason the full face amount of the policy shall be paid to the beneficiary. If the insured dies by suicide within two years from the Issue Date (one year in ND), the
only amount payable will be the premiums paid for the policy plus 10% interest on earned premiums.
View: 11014