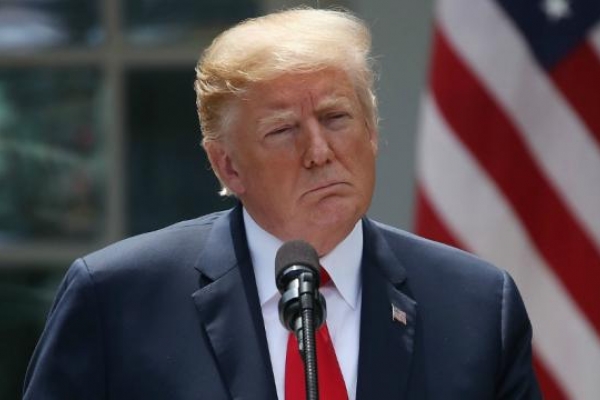 © Getty
NY, Mass. to sue over Trump health plans skirting ObamaCare requirements
New York and Massachusetts will sue the Trump administration over its expansion of health insurance plans that don't meet all of ObamaCare's requirements. 
New York Attorney General Barbara Underwood (D) and Massachusetts Attorney General Maura Healey (D) argue the expansion of association health plans will "invite fraud, mismanagement and deception." 
"We will sue to safeguard the protections under the Affordable Care Act and ensure that all families and small businesses have access to quality, affordable health care," the attorneys general said in a statement Wednesday. "We believe the rule, as proposed, is unlawful and would lead to fewer critical consumer health protections."
The administration finalized a rule Tuesday expanding the plans, which allow small businesses and other groups to band together to buy health insurance.
The move is part of a broader Trump administration effort to expand access to cheaper plans as an alternative to ObamaCare plans. 
The plans are cheaper because they are not required to cover ObamaCare's 10 essential benefits, which include hospitalization, maternity care and prescription drug coverage.
Democrats strongly oppose the expansion of association health plans, calling them "junk" insurance that will not meet people's needs and will cause premiums to rise for those remaining in ObamaCare plans, once some healthier people are siphoned off into the new plans. 
The Congressional Budget Office (CBO) estimates that 4 million people will join the new association health plans, based on the proposed regulation offered in January.
As a result of these new plans, and a separate Trump administration proposal to open up other options known as short-term plans, premiums for people remaining in the ObamaCare market will rise 2 to 3 percent, the CBO estimated.
By: JESSIE HELLMANN
Source: The Hill
View: 3772