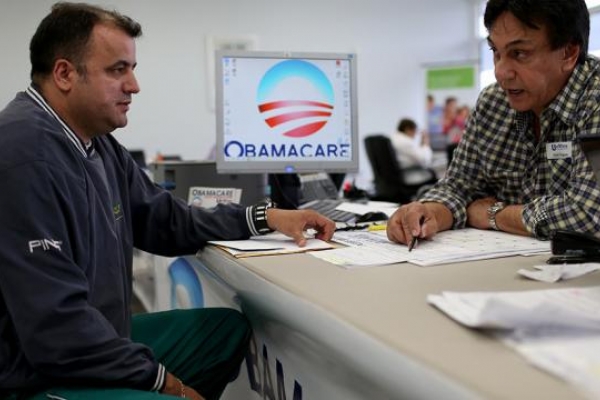 Study: ObamaCare premiums to rise 18 percent from GOP-backed changes
ObamaCare premiums will rise an average of 18.2 percent next year due to GOP-backed changes to the health law, according to a study from the left-leaning Urban Institute released Monday.
The study finds that the combination of repealing ObamaCare's individual mandate and expanding access to cheaper, skimpier health insurance policies known as short-term plans will lead to the premium increase.
Both of those actions have the effect of leaving fewer healthy people in ObamaCare plans, which drives up premiums for the remaining group of sicker enrollees.
The flip side of the expansion of short-term plans, announced by the Trump administration last week, is that some people, particularly those who make too much to qualify for financial assistance and are facing high costs, will be able to find cheaper coverage.
The study finds 4.2 million people will enroll in the new short-term plans, with 1.7 million of those being otherwise uninsured.
But this new coverage is primarily attractive to healthy people because it does not need to follow ObamaCare rules, can deny coverage to those with pre-existing conditions and can leave out coverage of certain services.
The study also finds that 6.4 million more people will be uninsured next year due to the repeal of the mandate to have health insurance or pay a fine, in addition to other smaller changes like cutting federal investments in outreach.
Republicans point out that repeal of the mandate means people will save money by no longer being fined for choosing not to buy coverage.
The expansion of short-term plans, in particular, is part of a Republican strategy to open up cheaper options for healthy people, many of whom face high ObamaCare costs if they make too much to qualify for subsidies. But Democrats oppose the move because healthy people migrating to other plans drives up premiums for those remaining, and they call the new plans "junk" because they can exclude coverage of areas like mental health care and prescription drugs.
People who qualify for financial assistance will be protected from the 18 percent premium increase next year, but government spending on the subsidies is projected to rise 9 percent, or $33 billion.
By: Peter Sullivan
Source: The Hill
View: 1138